The Dragon of Darkness Awakens
This image has been resized for your convenience.
Click on it to view the full size version.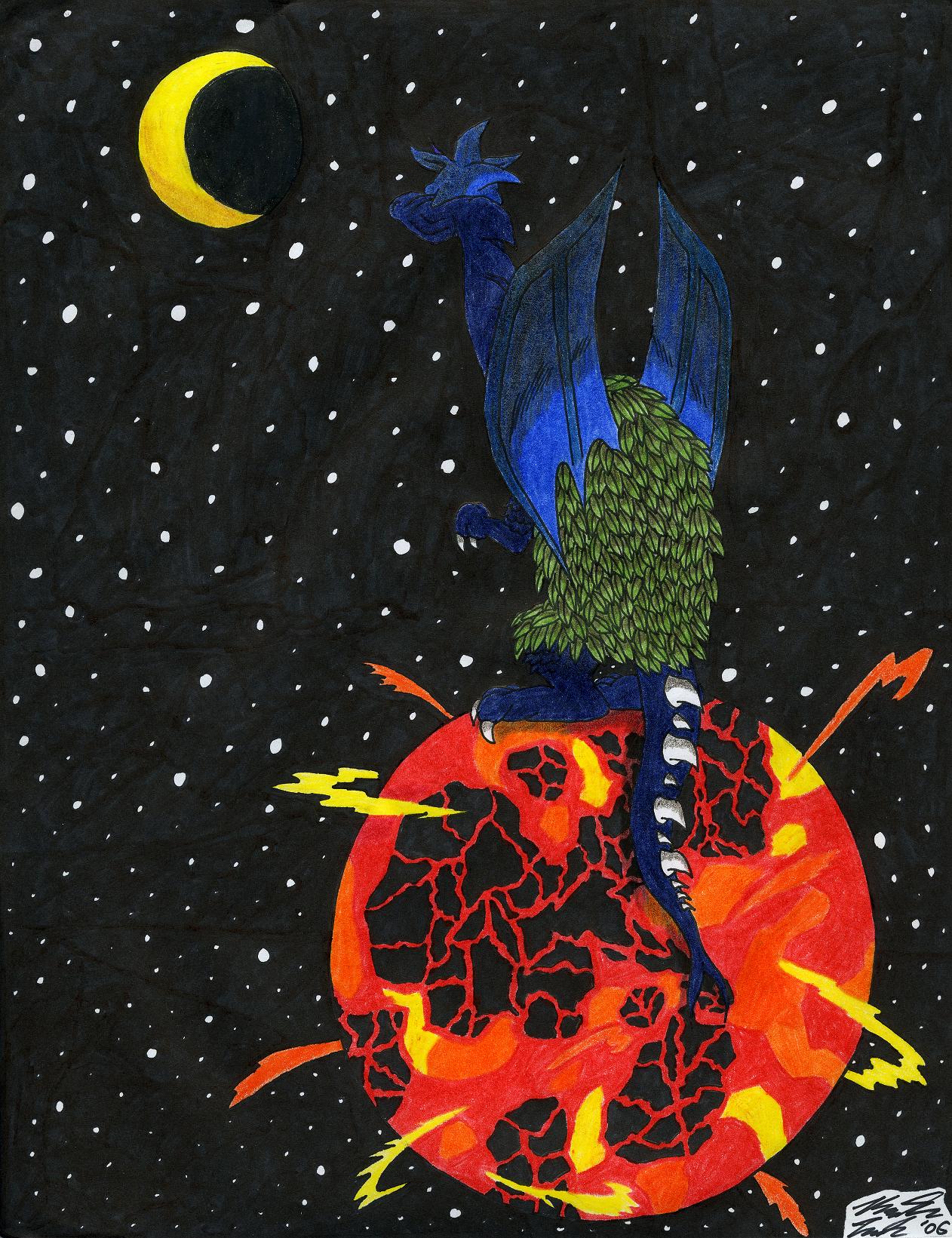 In Mother 3, there's a huge mess revolving around the "Dragon of Darkness", but even at the end of the game, we never get to see him/her/it. Well, we do get to see a huge black "breathing" mass which MIGHT be the Dragon (in the shot with all those tornadoes, I believe), but that's unclear.
Well, one evening about two weeks or so ago, I discovered the rare Evanescence song "Before The Dawn", and when I heard it, I felt it would fit perfectly with the destruction of the world at the end of Mother 3. And then, this breathtaking image just flew into my mind. I saw the Dragon (I had no clear idea what I wanted it to look like, albeit I knew I wanted it slender and very nocturnal-looking) standing atop the ending world, staring at a crescent moon as though it could reach out and grasp it.
So, I cooked up a preliminary sketch for the Dragon of Darkness (it was a sidelong view... I might submit that if sitegoers wish to see that as well), and got to work on a full-page mind-to-paper translation of this fantastic image. I used so much permanent marker for the black expanse of space, however, that the drawing still gives off fumes to this day and gets anyone nearby high as a cloud :)