"Whose Hat is This?" coloring book, pg. 15 (end)
This image has been resized for your convenience.
Click on it to view the full size version.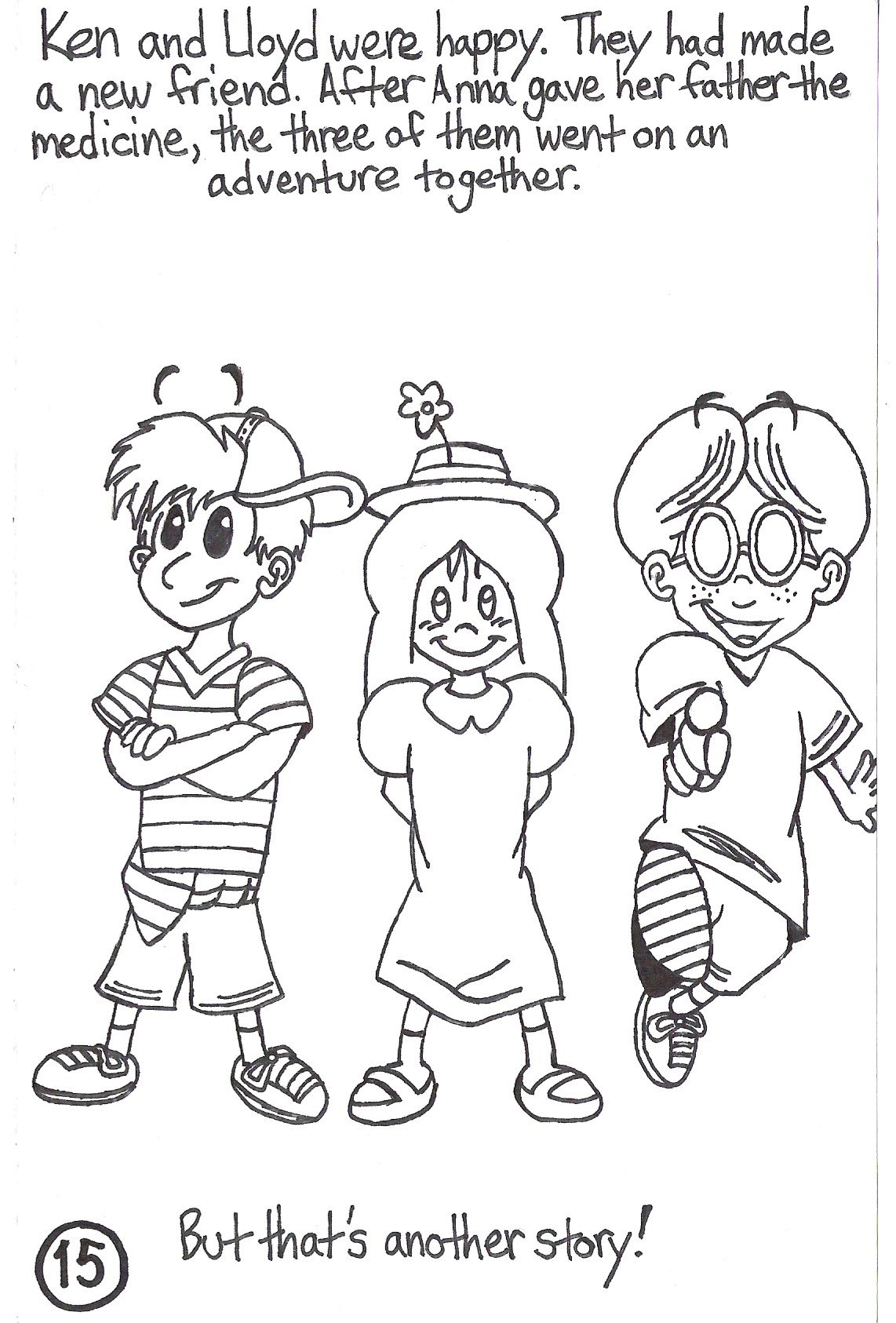 whohat - #09
Okay, so I had only been given a maximum of 16 pages to illustrate this book, and with the title page, that meant that page 15 was it. Corny lines ("they were happy; they had made a new friend") aside, it really does close things out a little too quickly to say "after Anna gave her father the medicine..." The famous author Mark Twain once said, "Don't just SAY the woman screamed: bring her out and let her scream!" This means that it's best to draw things out in the story so that it feels more natural, but here I had run out of pages, and had set up a plot exposition that was never to be shown. As a result, we never get to see Anna's father (not here, anyway; we'll see him in my comic series though).