"Whose Hat is This?" coloring book, pgs. 13-14
This image has been resized for your convenience.
Click on it to view the full size version.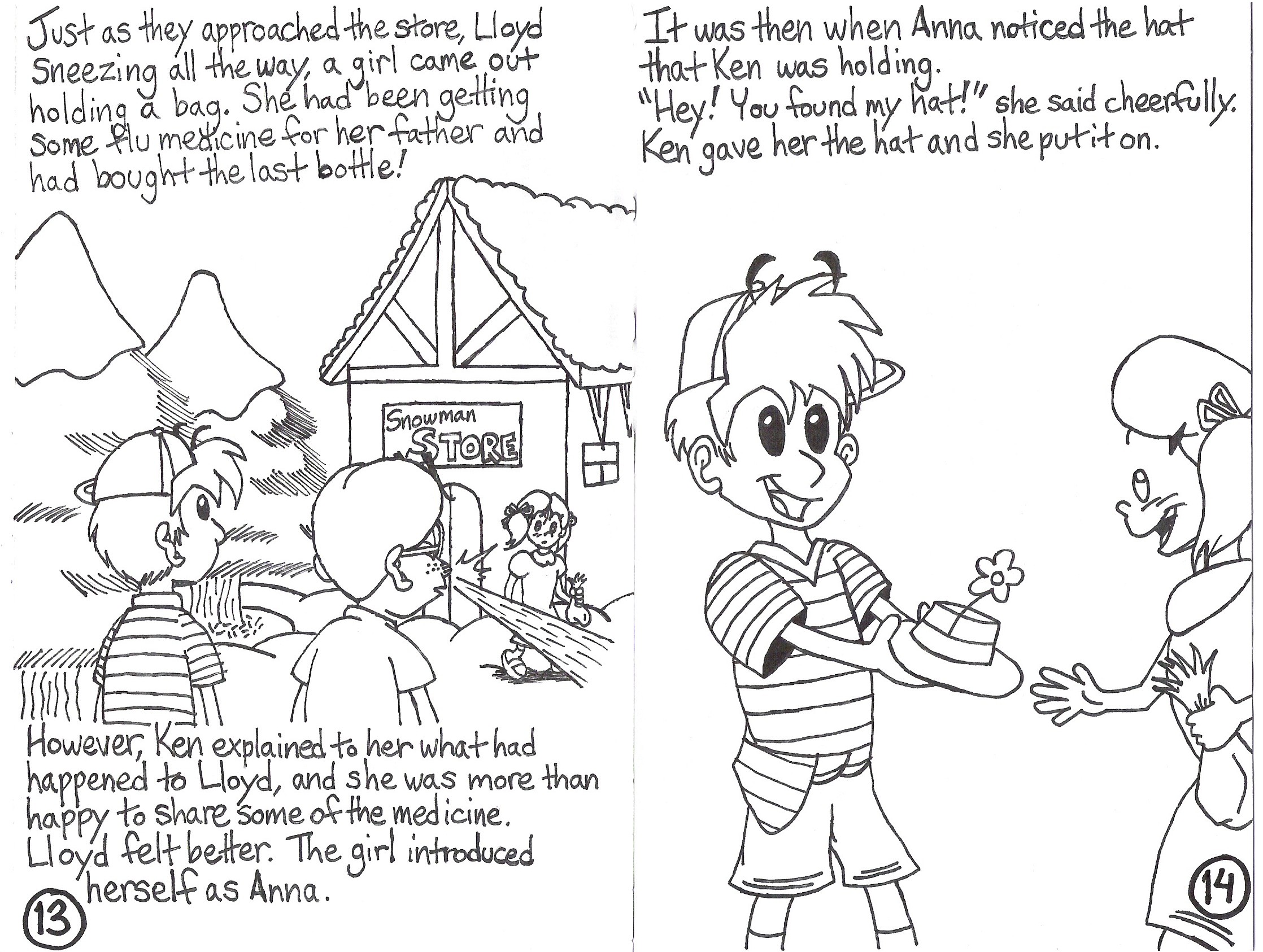 whohat - #08
I knew I was approaching the end of the book, and I was a little behind on schedule, so I wanted to rush things a bit. Instead of the pair walking all the way deeper into Snowman to get to the church where Anna resides with her father (where I was playing with the idea of having Anna heal Lloyd using her psychic powers, but I decided against that since some of the parents of the children coloring this book might be the paranoid "witch-hunter" type), I put Anna right there in town at the store, having conveniently just bought some medicine herself. And she gives some to Lloyd, who then, simply put, feels better. I know that's a laughably bad cop-out from having to say "two weeks and several periodic doses later he felt better", but that's just how I do things.
On another note, I was so proud of myself for the way I drew Anna's face on Page 13, because it was so professional-looking and just so... symmetrical! but when I inked it in using my big oaf pen, since she's standing in the distance and the lines on her face are smaller, the overuse of ink kinda messed it up. I've since learned to use smaller-tipped pens for inking.