"Whose Hat is This?" coloring book, pgs. 1 & 2
This image has been resized for your convenience.
Click on it to view the full size version.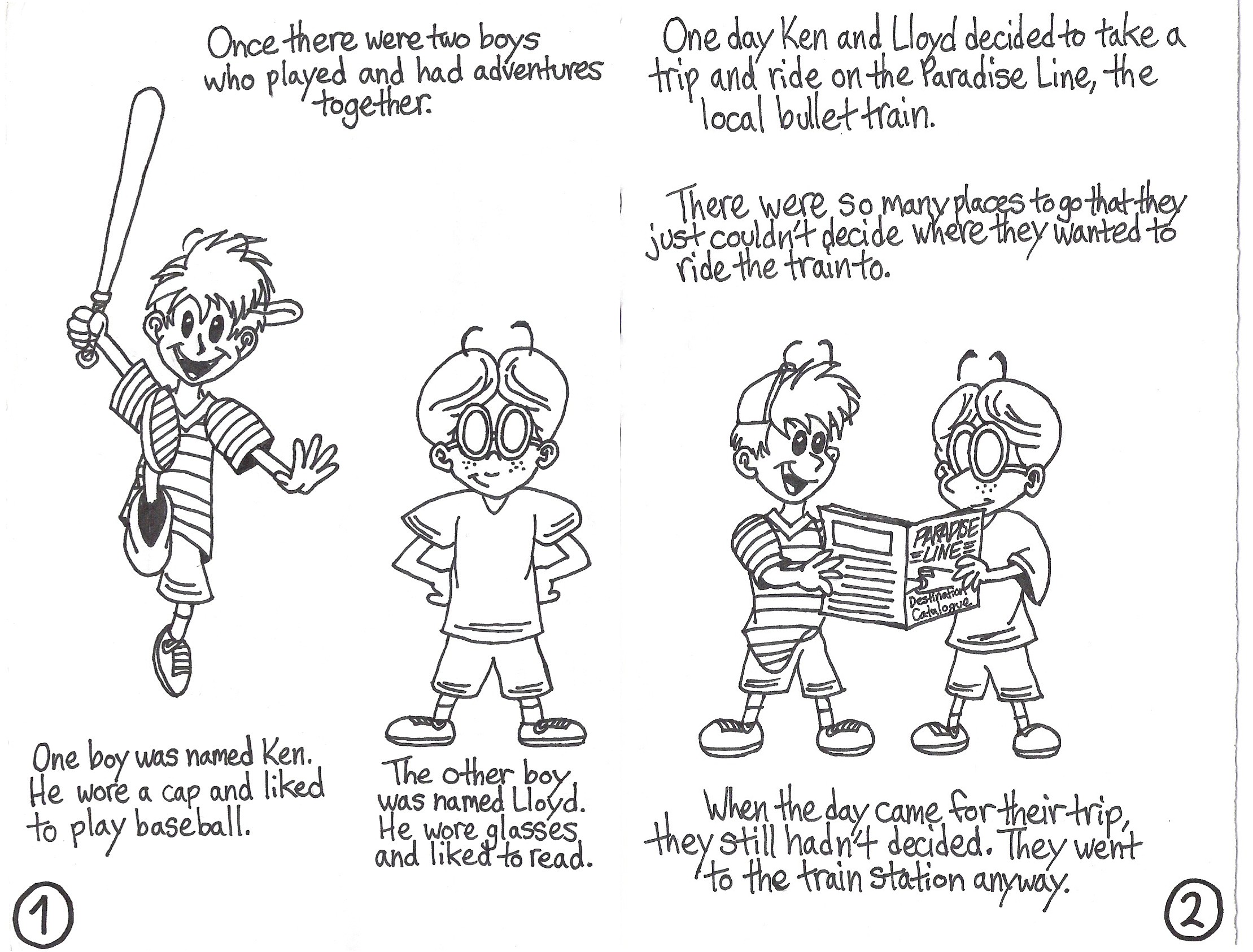 whohat - #02
I've found that in the Mother 1/EB Zero universe, there's two types of fans: those who refer to the lead character as "Ninten", and those who call him "Ken" (after Saori Kumi's Mother novel). I'm of the former crowd, but in *this* particular instance I decided to go with "Ken", since it would be just plain weird for a bunch of kids who don't understand the game to be reading about someone whose name is strikingly close to "Nintendo". All the same, it was awfully weird for ME to write the story, since Ken is just a shortened version of my OWN name (Kenneth), which I generally don't like to be called.
But anyway, check out Page 2. Since the Paradise Line only has about what, six or seven destinations TOTAL, that's gotta be one tiny catalogue. Either that or they dedicated a whole page to each individual town.