"Whose Hat is This?" coloring book, pgs. 11 & 12
This image has been resized for your convenience.
Click on it to view the full size version.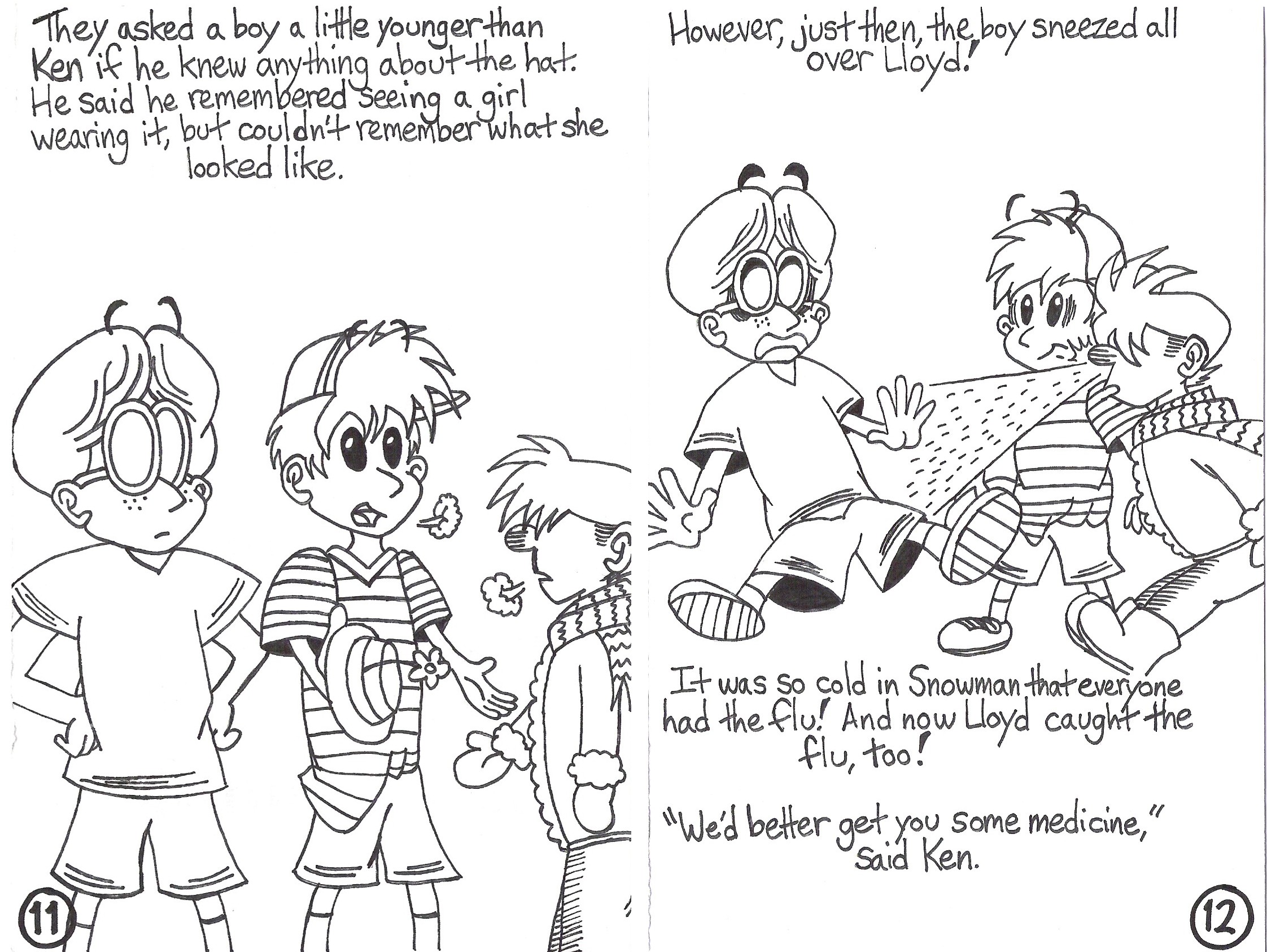 whohat - #07
So why aren't Ninten and Lloyd all decked out in warm clothing? That's the beauty of cartoons - it doesn't have to make sense.
Page 12 has to be my absolute favorite :) It's all about the disgusting sneezing. Of course, I was pulling a wink at the game again, where you have to be careful who you talk to in Snowman, or they just might cough all over you and give you a cold. So originally I was going to make it a cough, but I decided sneezing would be infinitely funnier.