"Whose Hat is This?" pgs. 7 & 8
This image has been resized for your convenience.
Click on it to view the full size version.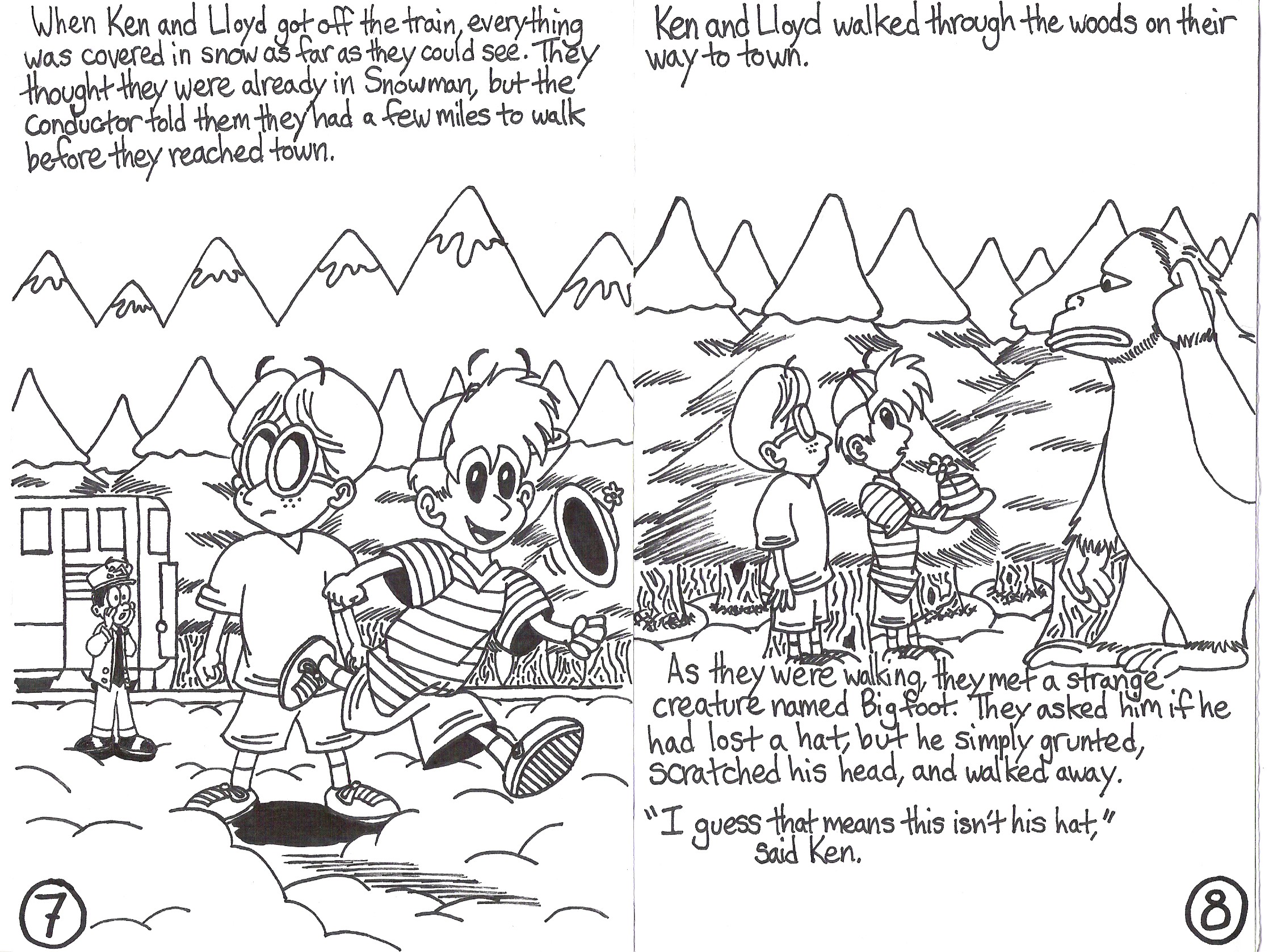 whohat - #05
For Page 7, I knew I wanted Ninten in that awesome running pose, but after I inked him in, I remembered that he was supposed to be carrying Anna's hat. So I put the hat off to the side in mid-air, like he dropped it in his rush to get to Snowman. The untold story here is that Lloyd picked the hat up after him and followed. Um, yeah.
I know Page 8 is a LITTLE over-the-top ("okay, so suddenly, out of nowhere, for no apparent reason, they run into Bigfoot"), but there had to be SOME amusement in this book :)