Prologue - Page 4: Final Sprint
This image has been resized for your convenience.
Click on it to view the full size version.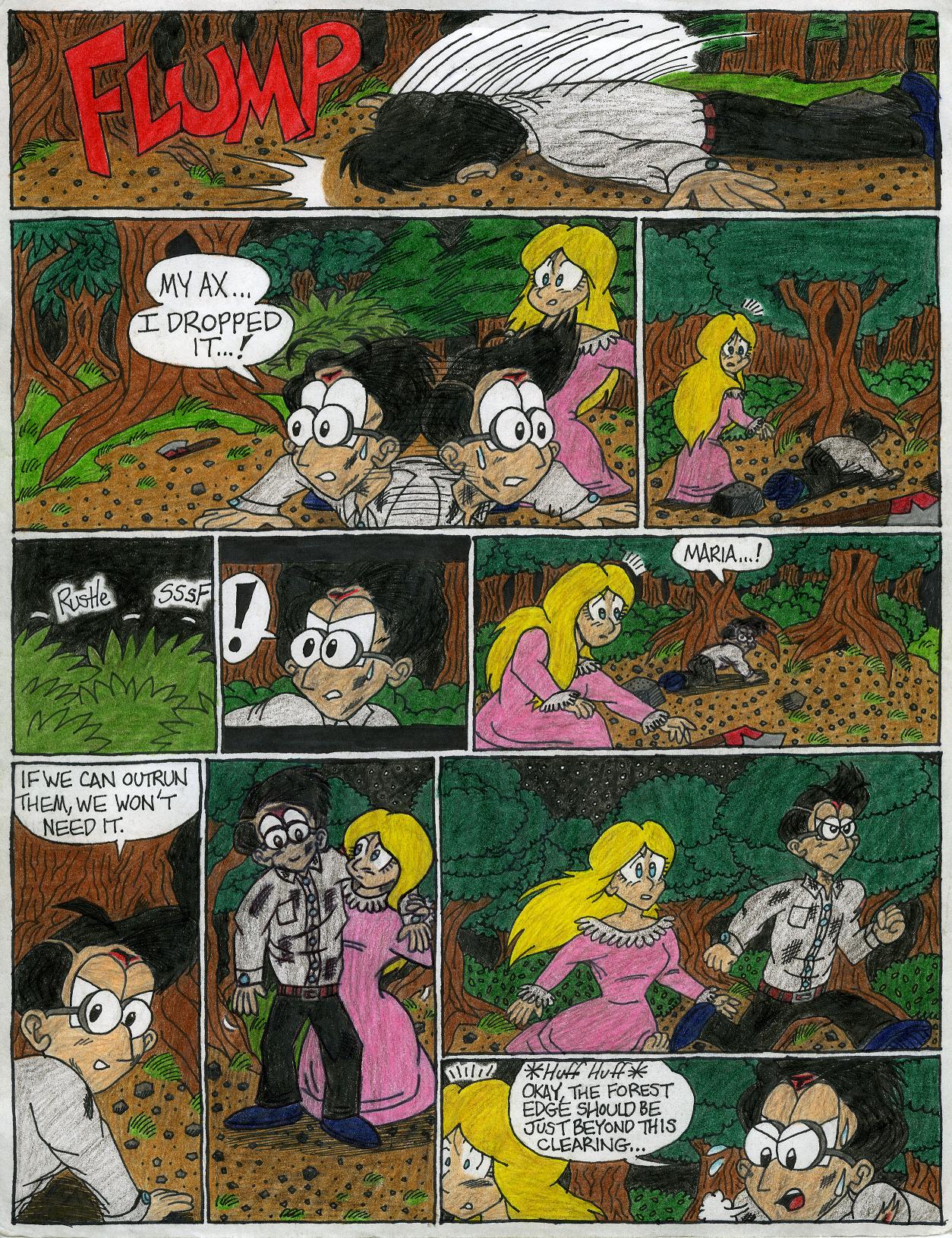 kenisu - #04
Why on earth would George tell Maria to let the ax be and just keep running? The answer is that the ax was heavy, and so it was slowing them down in their flight (hey, don't tell me YOU haven't lost your head and made bad decisions in time of panic).
The panel where Maria helps George back up was difficult for me to illustrate (character-to-character actions always are for me), so yeah, there was a massive amount of erasing and re-drawing there. And try to avoid the irony of the fact that in the very next panel, even though George needed help up, he's already back in the lead.
If you haven't figured out by now, the best way to experience my artwork is to take in as much detail as you can. In this case, don't just glance at the last panel, LOOK at it (hint: the expression on Maria's face).