Prologue - Page 15: The Crowd is Going Wild
This image has been resized for your convenience.
Click on it to view the full size version.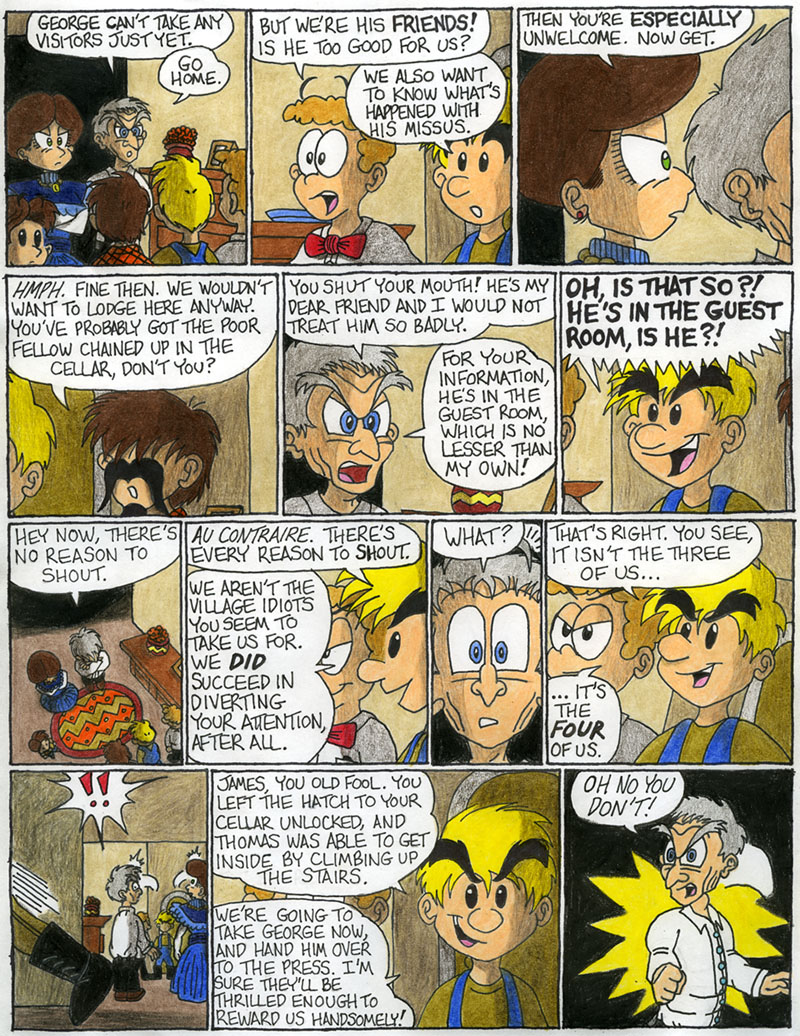 kenisu - #15
In starting this page, I found myself lost. I knew how I wanted this scene to culminate (you'll see what happens in the next page), but had no clue as to how to bring it about. This was one of those moments where picking up the pencil and just drawing it panel-by-panel enlightened me, so that I knew what direction to take. It was quite a miraculous touch-and-go, and I'm really pleased with how it turned out.