Prologue - Page 11: In the Guest Room Lies...
This image has been resized for your convenience.
Click on it to view the full size version.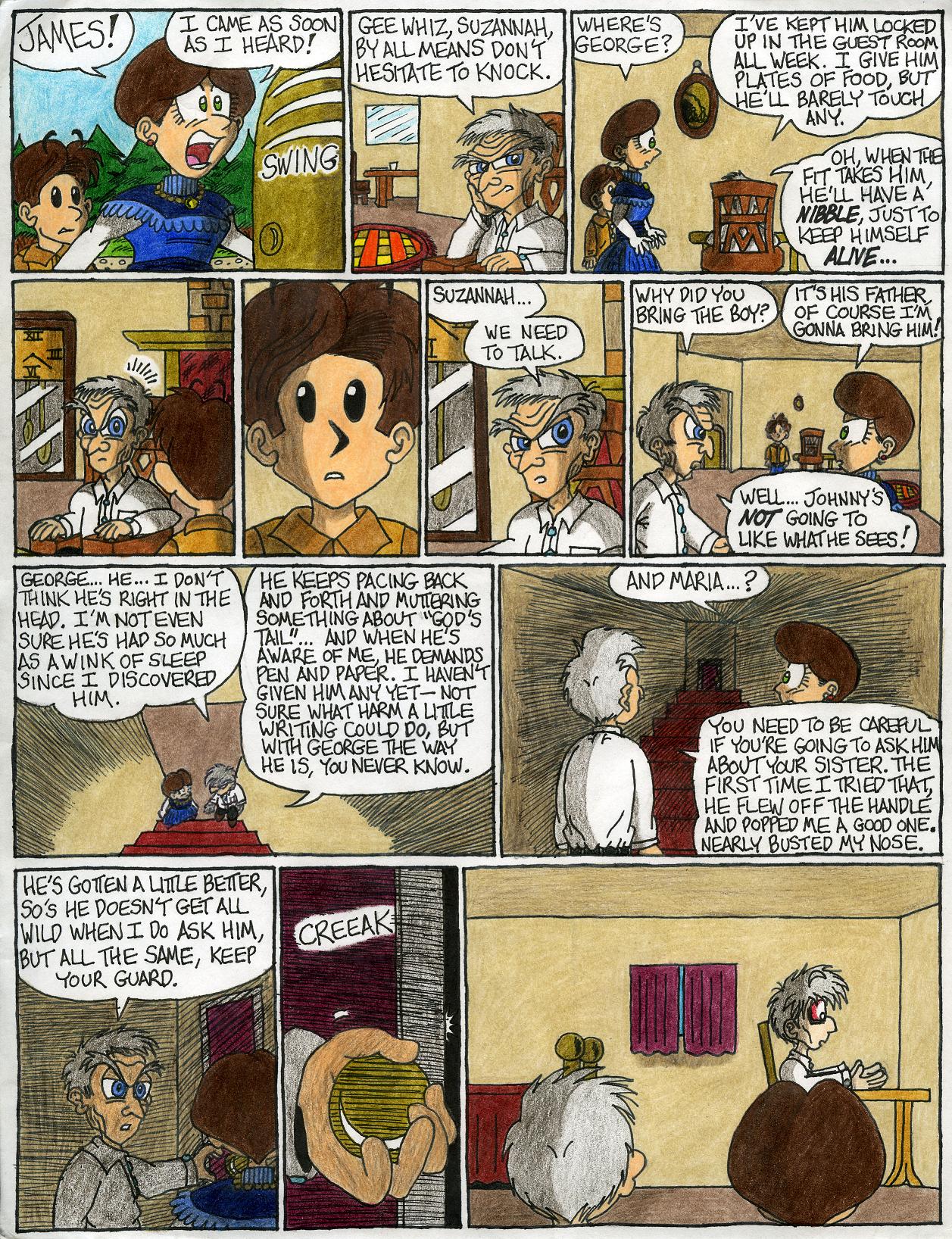 kenisu - #11
It wasn't until I gave James the line "Why did you bring the boy?" that I realized I must have unconsciously designed him after James "Jimmy" Stewart (the line reminded me of the movie "Shenandoah", where Stewart refers to his own son as "the boy", when speaking to his wife's grave after a huge mess of tragedy happens to the family - he names off everyone in his family that was killed, and since his son was sent into the Civil War against his will, Stewart's character had not heard anything of him for years, and so he adds to his wife "...and probably the boy..."