Chapter 1 - Page 35: Shut Up
This image has been resized for your convenience.
Click on it to view the full size version.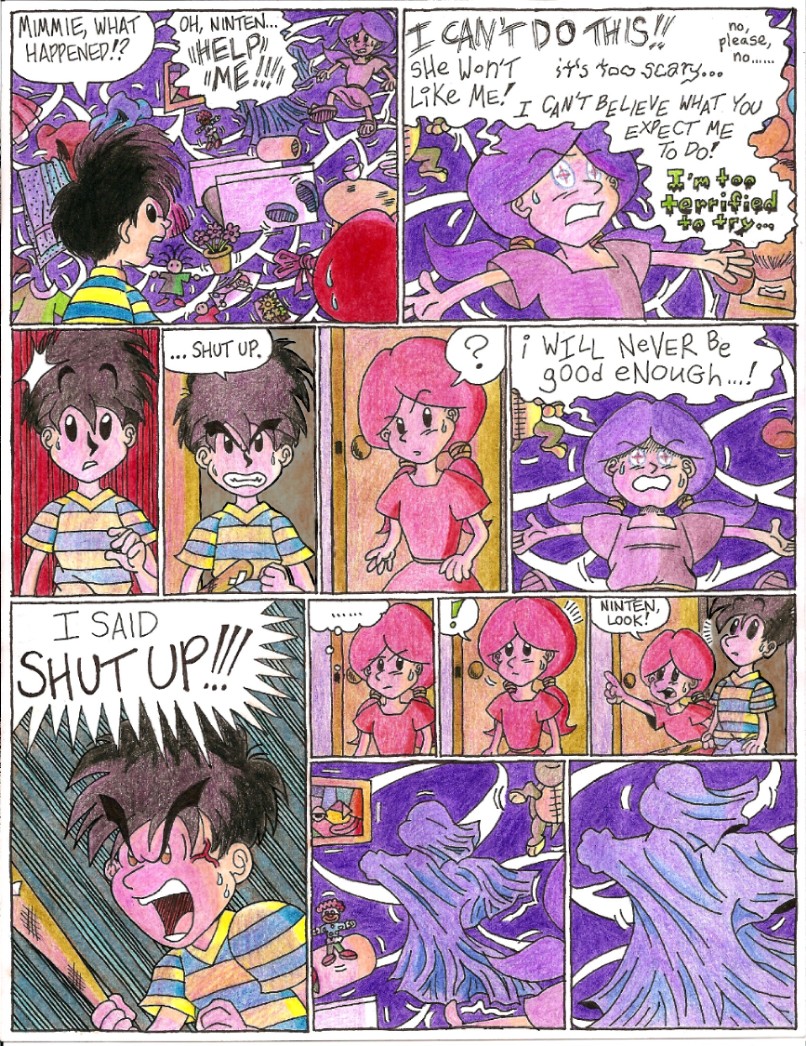 kenisu - #35
I know plenty of households where the children are put in time out if they use naughty language like "shut up".
I looked at this after I finished it and I realized that Minnie's keeping her composure quite well through all this craziness. Whatever.
All I know is, I had been chomping at the bit to get out of Ninten's room, and now I'm already chomping at the bit to get out of Mimmie's Room! I hereby dub this room Purple Hell.