Chapter 2 - Page 80: Despair Creeps In
This image has been resized for your convenience.
Click on it to view the full size version.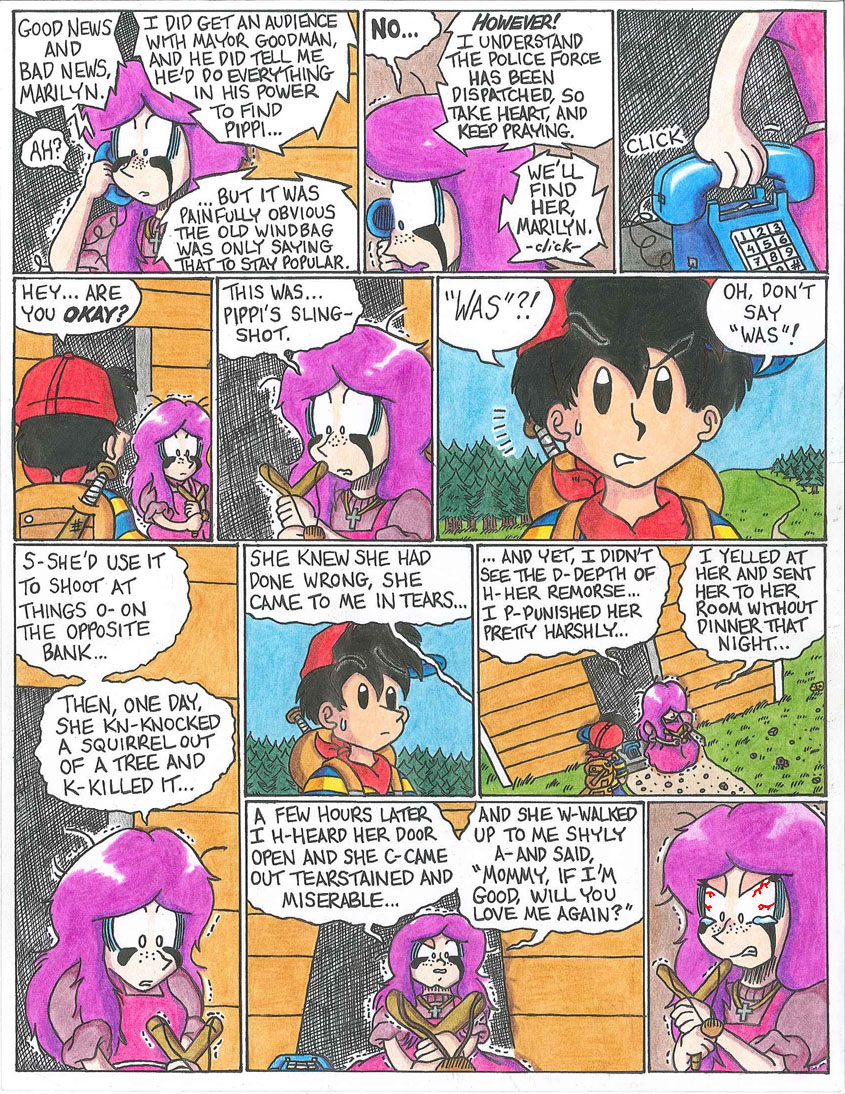 kenisu - #80
Wow... this Lauren character is pretty tactless, isn't she? Come to think of it, I guess in a roundabout way, it's almost a reflection of a certain other tactless "good news/bad news" scene from the MOTHER series.