Chapter 2 - Page 83: Resolve
This image has been resized for your convenience.
Click on it to view the full size version.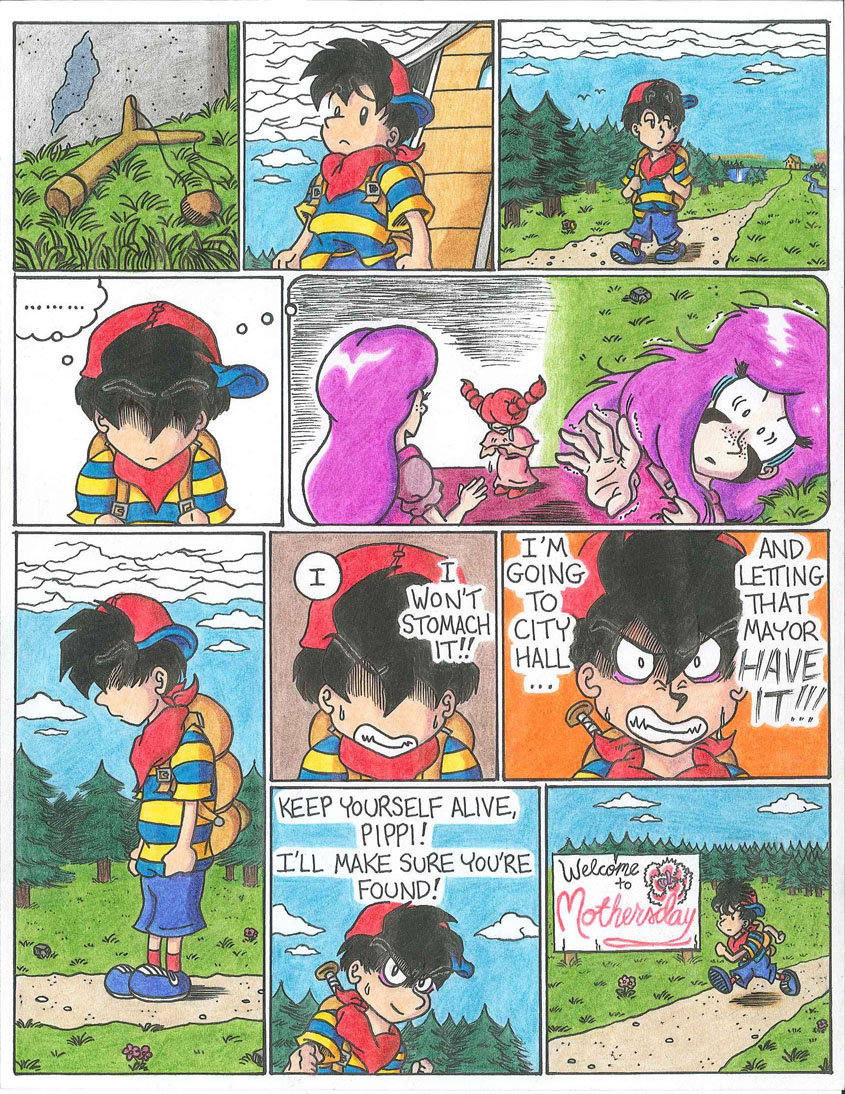 kenisu - #83
This was a pretty tricky business, trying to come up with lines that, to my ears, didn't sound corny and overused, and at the same time making sure the gestures didn't climb into "Milking the Giant Cow" territory. I'm still not even sure if this succeeded.
That's a carnation on the Mothersday welcome sign, by the way.