Go, Lloyd, GO!!
This image has been resized for your convenience.
Click on it to view the full size version.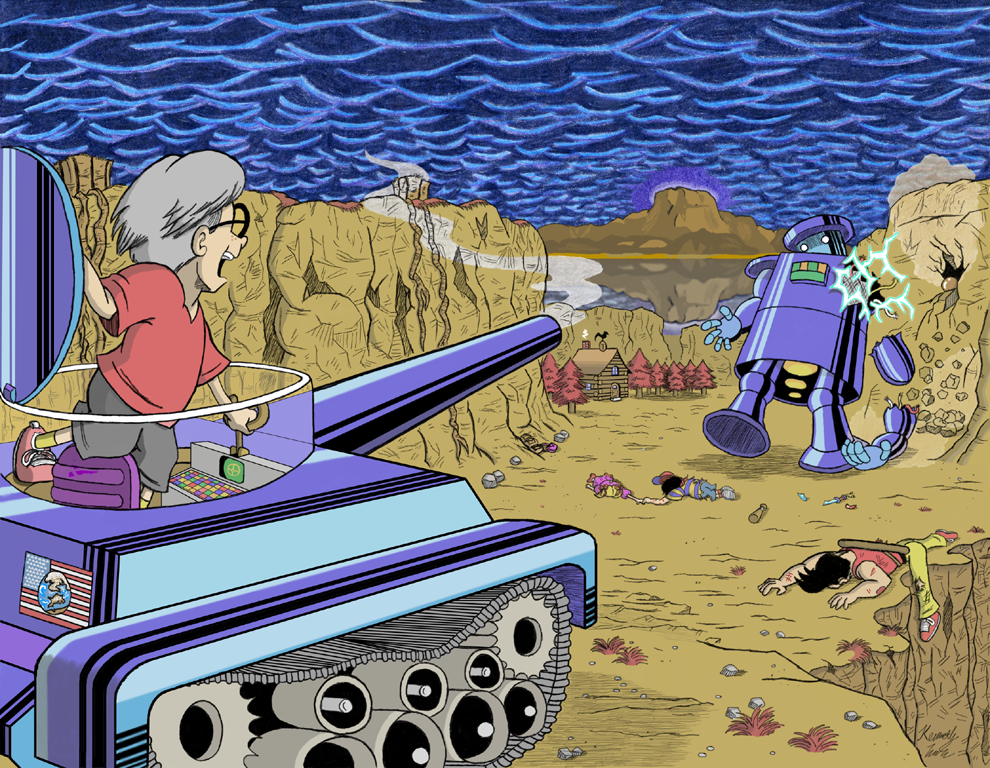 Y'know, I haven't done much in the way of full-fledged Photoshop art, so I decided to give it a whirl. I'm such a novice at it right now, though, that this took me waaaay longer than if I had just done the whole thing in colored pencils. Although I did use colored pencils for the clouds, smoke, and airborne dust.
PERFECT 10! The score will say 1.10, but it's actually 10.