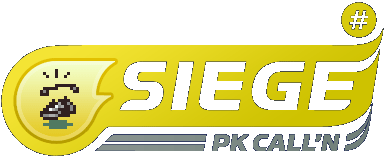 This will be like the old days where we made an actual voice to voice connection. PK Call'N is back connecting vocally with Nintendo and speaking our minds on what we want as fans. More Mother/Earthbound! However this time things will be different from the previous PK Call'Ns....
The calls will not stop until our voices are heard.
This time PK Call'N is a non-stop call-a-thon that will last weeks, even months if need be. The reason this is not a week long event as it has been in the past is because that is just not strong enough. Our message will be heard for that week, but then will fade along with the calls. So to keep that from happening the calls will not stop this time. Overcoming the fear of punching a few numbers is something we have to do to make sure that our voice is heard and in mass numbers. Please continue to read on for the complete details and be apart of the largest PK Call'N ever assembled.