Mother 3 MB: Chapter 1-pg 30
This image has been resized for your convenience.
Click on it to view the full size version.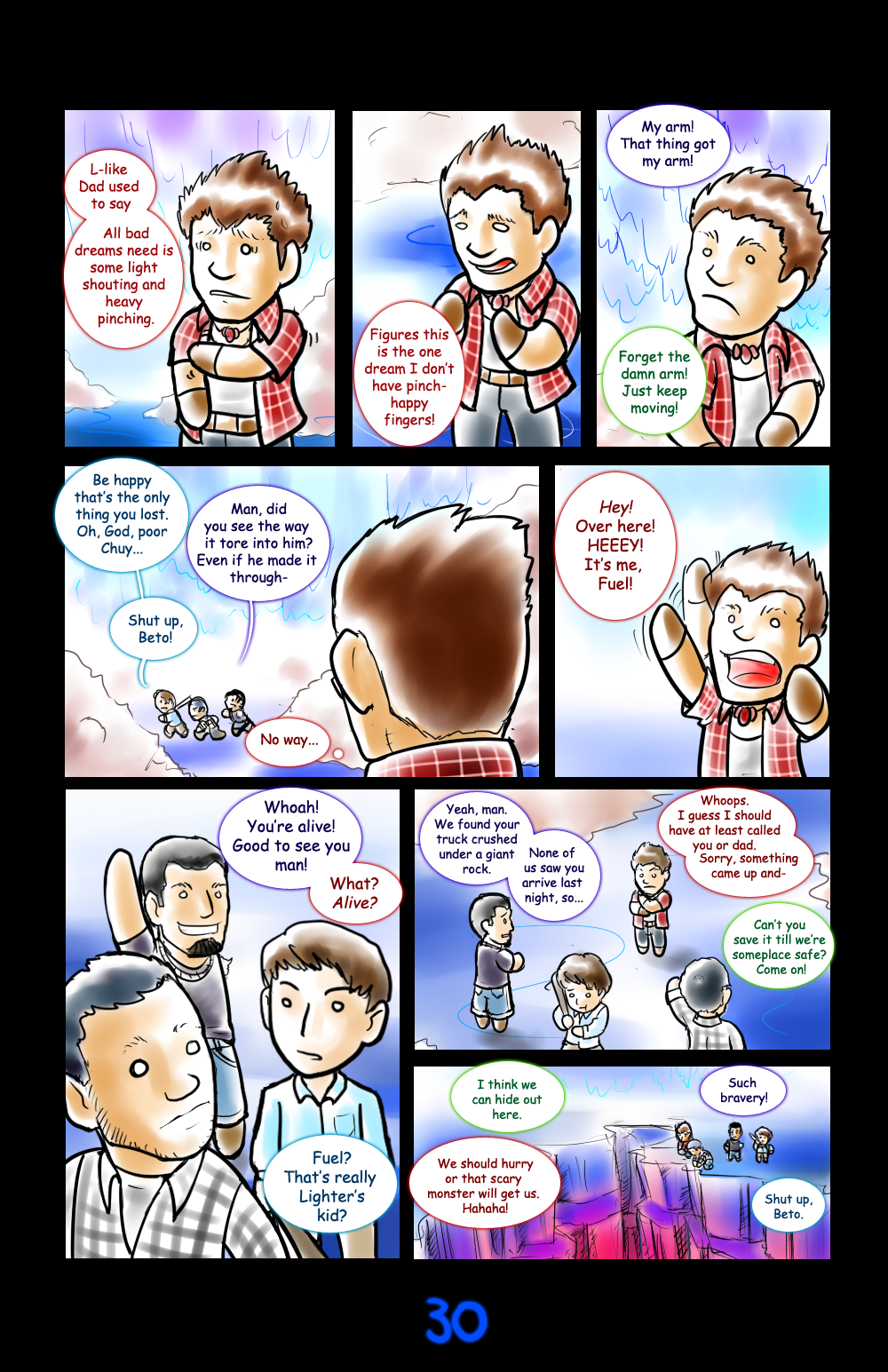 moonbound - #30
I was working a bit on improving some older pages and actually scripting for once when I realized these weren't up yet.
Fuel seems to have been soothed by the presence of two of his co-workers and a rather dodgy fellow carrying a stick, even if he's surrounded by plushy gore and stands near what appears to be a gaping hell mouth.
Who cares? It's all just a dream, right?