The Backup Buddies fill in for Radio PSI DJs that can't make it to their shows, so that the listeners don't have to go home empty-handed. You never know when a DJ might have another engagement to attend to, but when they do, the Backup Buddies are up to the task, on the DJ Substitution mountpoint. The Backup Buddies are sort of like "regular Radio PSI DJs in training", and in the event that a Radio PSI DJ must leave, one of the Backups will be promoted into a regular DJ timeslot.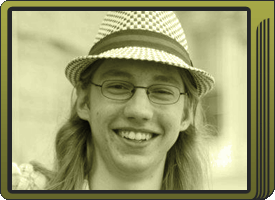 Buddy Squire
(AKA J_Spade)
Along with fellow 2012 hire Buddy Breakfast, Buddy Squire is the most recent addition to the radio family. Not much is known about his shows yet, but keep an eye out for his "Before and After the Credits" game (or, as called by people not as weird as DJ Mon, "Movie Mashup").
Buddy Squire's musical tastes range far and wide and include Progressive Rock/Metal, Alternative/Indie Rock, Electronic/House, Jazz/Funk/Jazz-Fusion, Classical, and comprise more genres than DJ Mon could name if pressed. His favourite artists include Pink Floyd, Porcupine Tree, Muse, The Flaming Lips, Estradasphere, Daft Punk, Serj Tankian, and Rush, but not floydhead42.
Buddy Squire can be found in the Buddy slots on Tuesday evenings and filling in wherever he's needed.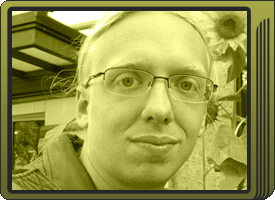 Buddy <place name here>
(AKA vid)
While DJs and Buddies are normally hired through an application process, Buddy <place name here> is a rare exception to this process. He's such an exception to the process, he even missed the naming step!
Searched out based on his video broadcasting skills seen in his Mother's Love and Funkfest broadcasts, Buddy <place name here> was hired to be a fill-in for Radio PSI's burgeoning selection of video shows/simulcasts.
Buddy <place name here>'s preferences include games. And Steam. Oh, and sales. And especially sales of games on Steam.
Buddy <place name here> can be found in the Buddy slots on Tuesday evenings and filling in wherever he's needed.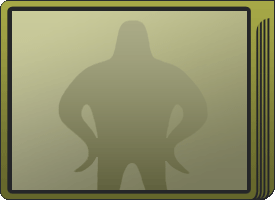 Buddy MYSTERY
(AKA ?????)
Buddy MYSTERY could be YOU! Do you have past experience running a radio show? Are you tech-savvy? Can you work well with the other Backup Buddies and DJs? Are you responsible and can be trusted not to abuse the free mountpoint when you're not supposed to use it? Are you influential, innovative, charismatic, and an upstanding member of Starmen.net? Then you could very well be the next Backup Buddy! Let DJ Mon or DJ Eggstreme know through a Forum PM that you think you have what it takes, as well as a link to an audio file of you hosting a small show. You might be considered for the next Buddy position! Best time to do this is when we're hiring, of course.
Buddy MYSTERY hasn't even been hired yet, how in the world are we going to know what his favorite things are?